Sunday 11th September, Ann Duffield Open Morning
04-September-2016
04-September-2016 16:38
in General
by Admin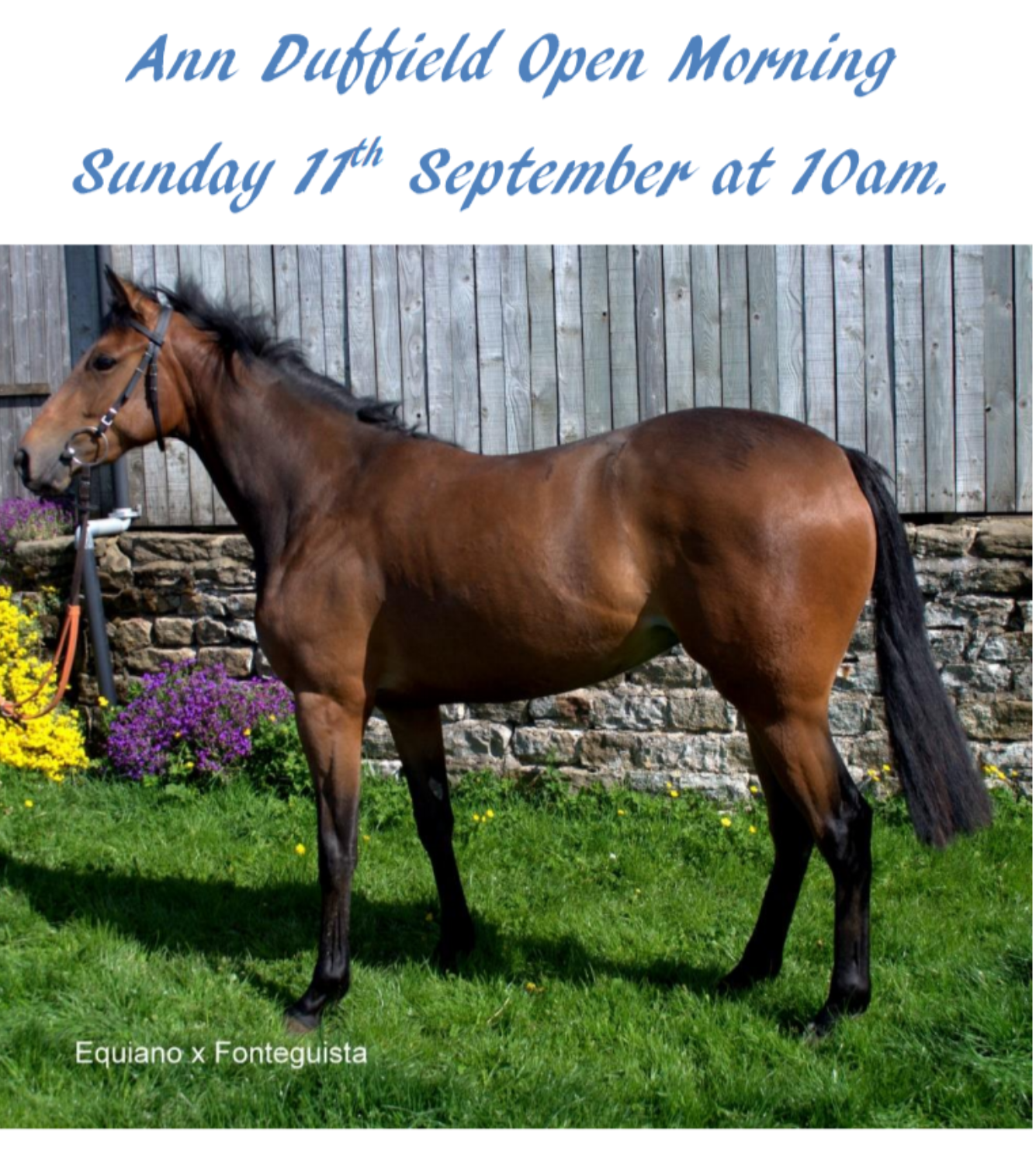 With our yet unnamed 2yo Equiano filly working well at home, we are getting excited about our Open Morning at Ann Duffield's. It should be a really nice morning, if the weather stays fine. Not only will we be working the filly on the gallops, it is also a chance to see the other Ann Duffield trained GPR horses put through the paces. Port Master is starting to get back into some serious work, after a couple of minor hiccups, as is Davinci Dawn & Toboggan's Fire who has been a star for us this season, winning twice as well as three 3rds from only 6 runs.
We found that when we sold shares in Toboggan's Fire in multiples of 1% shares, with a one off payment, which covered the purchase price & all training costs, it gave everyone the chance to get involved. Either to taste racehorse ownership for the first time at an affordable price or just to add to an existing portfolio of horses.
The filly is part owned by Corrie & Emmerdale Star, Claire King, so it will be a great opportunity to meet her & get involved in the naming of this lovely filly. As I said, Ann is really pleased with her progress & envisages the filly being ready to run at the end of September & then she will pretty much carry on running until the end of the next flat season with just the odd little break. Ann thought that when she was broken in & ridden away, she would need a bit of time to see the best of her. To that end she put her out in the field, so she could grow & enjoy the sun on her back & as a result she has really blossomed.
Shares in this Plus10 eligable filly start at only £340 all in, so why don't you book a place for Open Morning that starts at 10am on Sunday 11th September. Either email me on adcrombie@hotmail.co.uk or call 07506479522, everyone is welcome!!!