GPR Eggheads Do Themselves Proud!!
19-January-2017
19-January-2017 11:30
in General
by Admin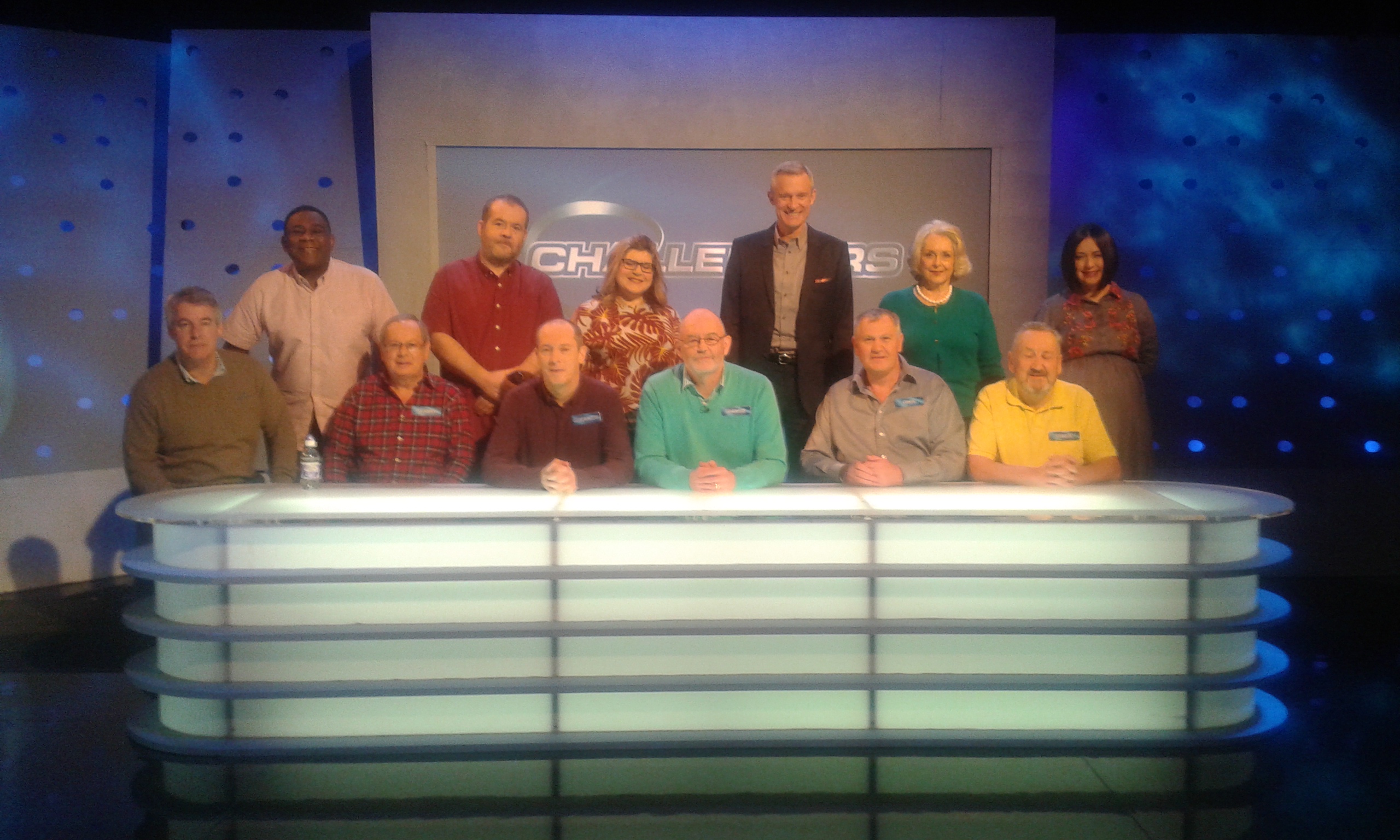 The beauty of syndicate ownership, unlike sole ownership is that a type of comaraderie builds between owners & hopefully friendships are built. I certainly witnessed this building in Glasgow over a couple of days this week. The reason for the trip was for a Team of quizzers captained by Terry Reilly to film an episode of "Eggheads".
Terry is a very keen quizzer, having previously been a contestant on Countdown & Fifteen to One. He approached me in the summer last year & asked if I would mind him entering a team in Eggheads under the name of Grange Park Racing. I then put it out to all the owners & we had 4 takers including Terry, but we needed a team of five. At this point with much treperdation, I said that I would be the fifth member. Thankfully when Cosmic Chatter won at Thirsk & following a couple of glasses of celebratery champagne, one of his owner's, Phil Cowing, stepped up to the plate. Terry now had his five & the application was duelly sent off.
I didn't get off scott free as when the application came back, it stated that a reserve member was required, so once again I was back in the frame. This time hoping I would never be needed, but very happy to go along for the ride. The Team didn't get in that series & we thought that was it, but the BBC said we could audition for Series 19. To cut along story short, we jumped through all the BBC hoops & headed off to Glasgow to film the show. We were first up at 7.30 on Tuesday morning, so the BBC put us up in an hotel, the night before. This gave us the opportunity to spend a great evening together & a chance to get to know each other better over a smashing Italian Meal.
The Team of Terry, David McMahon, Paul McGrath, Phil Cowing & Stephen Hargreaves filmed their episode & as we are sworn to secrecy as to the outcome. All I can say is that the episode will be aired in a couple of months time, but the Lads did themselves Proud!!! I'm sure I speak for all the guys when I say it was a great experience & the Eggheads, along with Jeremy Vine were a pleasure to meet.