A Week That Just Got Better
20-June-2016
20-June-2016 10:53
in General
by Admin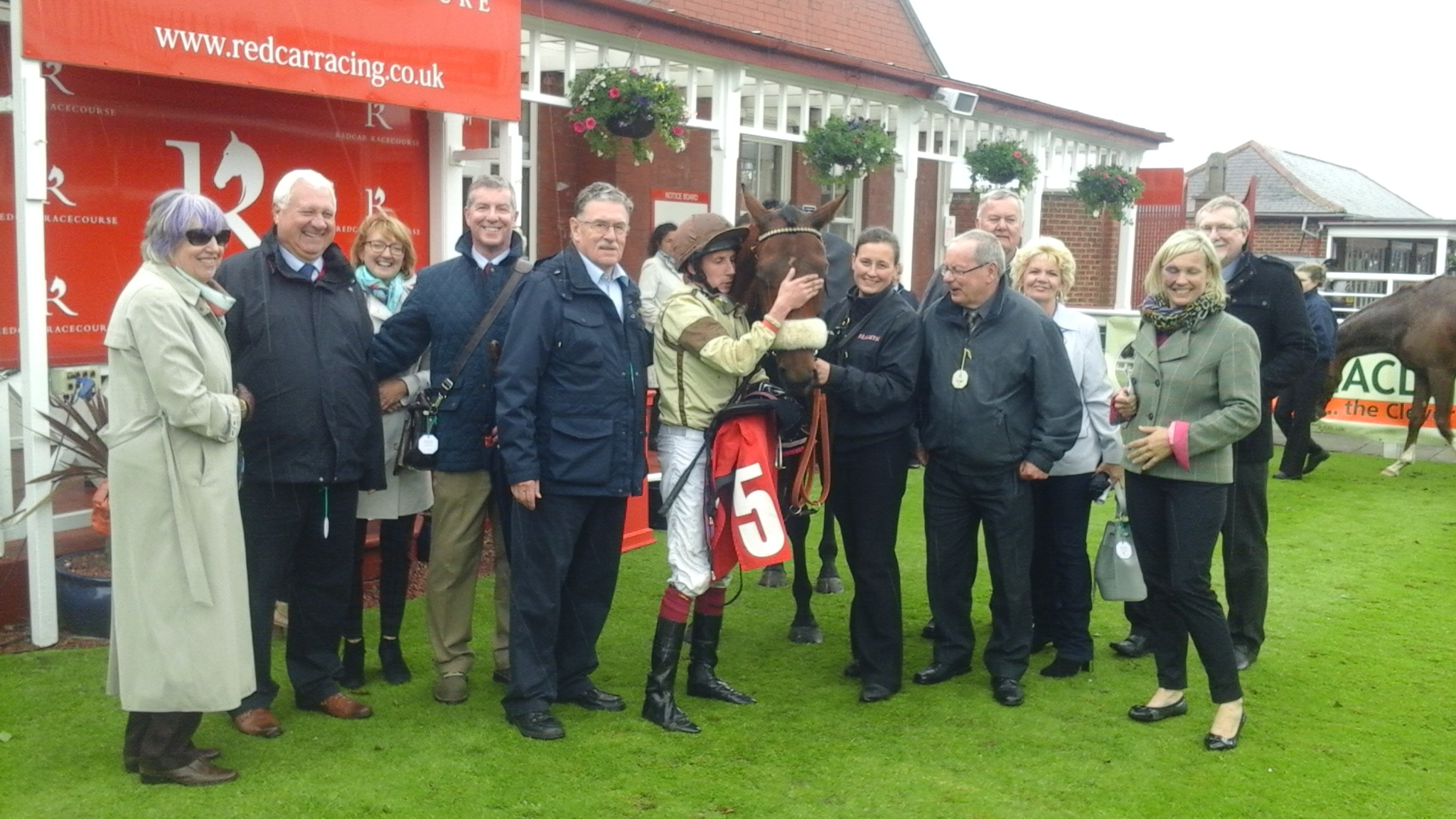 After a couple of quiet weeks, last week turned out to be quite a good. At the start of the week we were hoping to have four runners spread over four different courses. Then this beautiful British weather intervened. On tuesday we headed off to Beverley with the Ann Duffield trained TOBOGGAN'S FIRE. Rain was forecast to all parts of the country, but as I got closer & closer to the track, the brighter the weather got. Obviously Beverley hadn't read the weather forecast. The ground was described as good & as plenty of owners had turned up to see her & although the going wouldn't favour our filly, it wouldn't harm her in any way, so it was decided to let her take her chance. The decision very nearly paid off, when this cracking looking big filly really rallied late, to fail by only half a length to finish in 3rd. With softer ground PJ was adamant she would have won!
The weather again played it's part on Thursday when Leicester was abandoned as parts of the track was waterlogged!. A real shame, as we were hoping that the Ruth Carr trained COSMIC CHATTER, could go one better than his 2nd at Hamilton the week before. Instead, it was a short trip to the pituresque Ripon, for the Karen Tutty trained GAELIC WIZARD. The race was a Class 5 Claimer that he ran in 2015 & finished a good 2nd, so with no other suitable race for him & the ground not as soft as it was predicted to be, Karen also decided to let him take his chance. Another good decision, as even though he had to be up with the pace, which didn't suit him, he still manged to run a great race to finish 3rd & more importantly, was claimed.
Two runners two thirds, so a good week!
It was then off to Redcar on Friday, where again it also managed to get away with a lot of the forecast rain. Ruth Carr's horses are really started to hit top form, so we were hopeful of another place with ABUSHAMAH. The hope with only 7 runners was that there would be enough pace in the race for him. Well with everything falling just right for him on the day, he turned a good week into a great week, with a very convincing 2 1/2 lengths victory in the 1 Mile Class 3 contest. This was his first win of the season & GPR's sixth, so half way through the year we are half way to our target of twelve for the year.
With a possible 5 runners this week it would be nice if this week had the same outcome! We can but hope!!